Well, here it is, my very first blog post!
This blog will be devoted to my adventures with sewing vintage patterns. I have always loved vintage fashion, especially 1930's - 1960's dresses, though I have only managed to sew one of my patterns so far.
1956 dress from American Weekly, pattern acquired at estate sale in '09
I am hoping to make quite a few more dresses this year from my vintage stash!
In addition to my personal projects I am participating in the Vintage Pattern Lending Library's
1912 Project
. To commemorate the 100 year anniversary of the Titanic the VPLL is transcribing patterns from the 1912 issues of La Mode Illustree, a French fashion journal. I, and at this time about 350 other sewing enthusiasts, have signed up to test sew these patterns!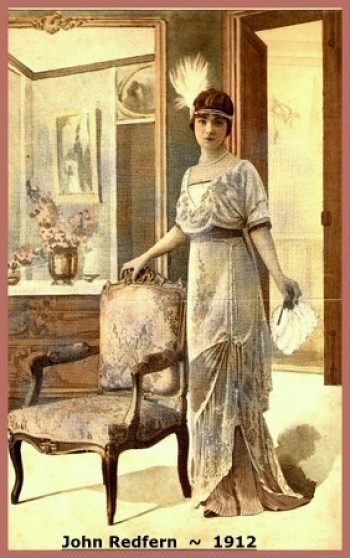 Throughout the year I will be blogging my progress and experiences with these patterns. I can't wait to get started!